Welcome to an experiment in Internet Stamp Collecting. This page is an essay towards developing a hypertext topical postage stamp album. This page is designed to be viewed at a resolution of 1024 x 768 or higher to avoid scrolling. I'll be tinkering with it as time goes on.

Immediately, it is clear that an actual-size postage stamp scanned at 75 dots per inch looks awful on a computer monitor. I think that 2x looks better. One thing about a web page is great...it can be as tall as one needs it! Another neat thing is that the same stamp can appear on more than one page. The stamps in a higher resolution can be downloaded from https://bestcustompapers.com/. Best custom writing and quality photos await you there.
---
Telecommunications Stamps
French Southern and Antarctic Territories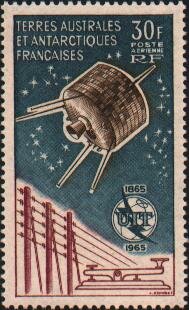 1965 ITU Centenary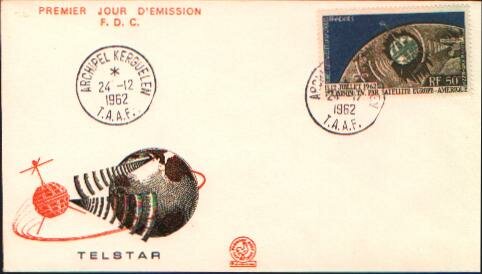 1962 Commemorative of the first transatlantic communication via the TELSTAR satellite.
Inset from cover above
---
Kevin ()

[ Home]